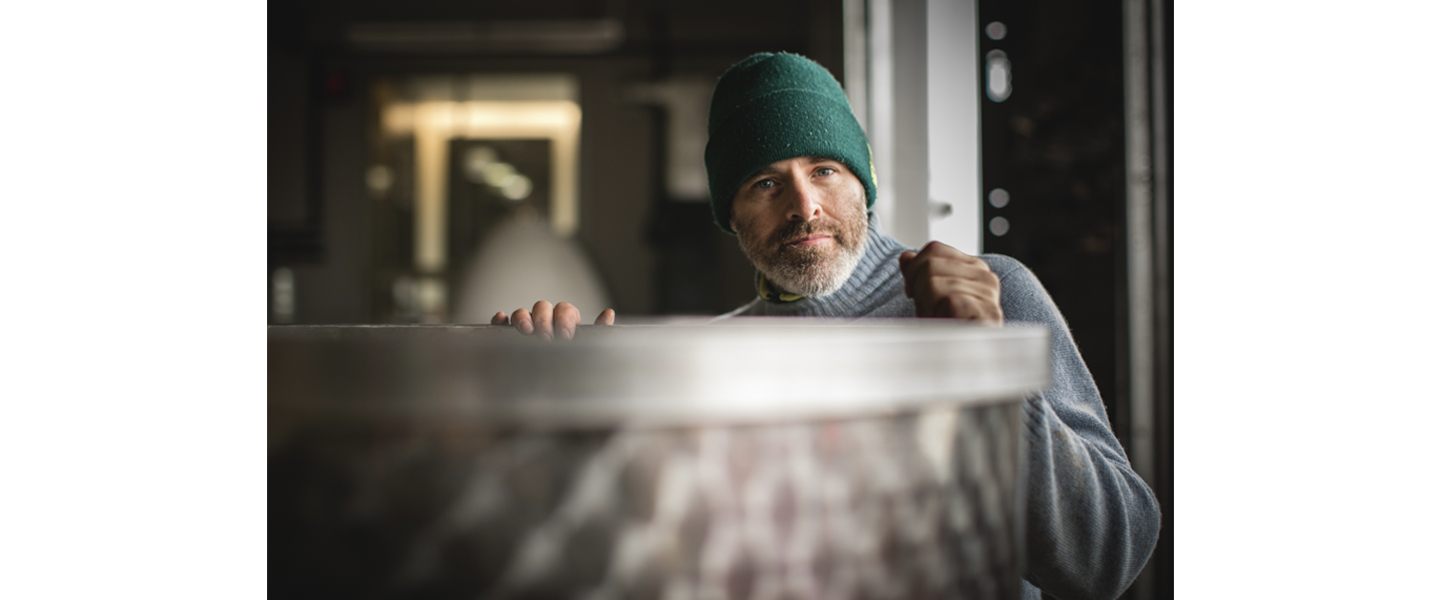 A NOTE FROM OUR HEAD WINEMAKER, JEAN-BENOIT DESLAURIERS
In wine, not all mechanisms and dynamics related to the powerful expression of an ecosystem are perfectly understood. However, we know two things for sure.




First, in striving for the embodiment of the unmistakable "stamp" of a growing area, nothing matters more than protecting the unique properties of the ecosystem. Second, we are firm believers in the storied correlation between regenerative farming and low-intervention winemaking practices and the emergence of transcendent wines.




There is a simplicity to the rule of non-action in winemaking, relegating the role of the winemaker to the transparent facilitator of natural processes that are almost always self-regulated.




As the wines carve their own path with the twists and turns of the more unpredictable wild fermentations, confidence is key in staying the course of the natural outcome, and it is paramount not to rush to the conclusion that corrective interventions are necessary at the slightest opportunity.

A wild-fermented wine deserves every opportunity to complete its natural cycle by its own merit, and the promise of a wine intimately connected to its creating ecosystem is worth the risk.




On the crush pad and in the cellar, our winemaking practices have always aimed at expressing the specifics of each micro-site through organic hand-harvesting in small baskets. In that spirit, no yeast or nutrients are added to the must for the primary fermentation.




On top of the wild fermentations, no chaptalisation takes place, even in the event of low sugar content. In other words, the wines are made from the fruit in its original and natural state without any manipulations or standardization.




Since 2015, malolactic fermentations have become more frequent, while older and cooler vintages display a youthful brightness preserved with the absence of malolactic fermentations.

Storage and fermentation vessels for the base wines include stainless steel, neutral 225L French Oak barrels, 600L Demi-Muids, and more recently 1900L concrete eggs.




So, what if a win-win beyond our wildest dreams existed in a very straightforward principle? It is our very own effort to reinforce our ecological resilience that supports the highest possible quality.




In a way, our goal is to have our cake and eat it too, as we are not substituting our quality aspirations for sustainability, but rather relying on sustainability to unlock unprecedented quality heights only achievable when our hearts and values are aligned, and the best interest of the biosphere comes first.
ABOUT JEAN-BENOIT

Jean-Benoit joined the team in the spring of 2008 and has more than two decades of experience in the wine industry, including 16 years in winemaking. 




From his start with Casa Barranca, Santa Barbara County's very first certified organic winery, to Vino Organico Emiliana, one of South America's early certified biodynamic pioneers, Jean-Benoit's body of work has exclusively helped the growth and progress of sustainable and ethical operations.




In order to assist Benjamin Bridge in releasing products that are unique and ahead of their time, Jean-Benoit's primary focus remains the ongoing evolution of wine as a cofactor of our evolution as a biosphere and society.