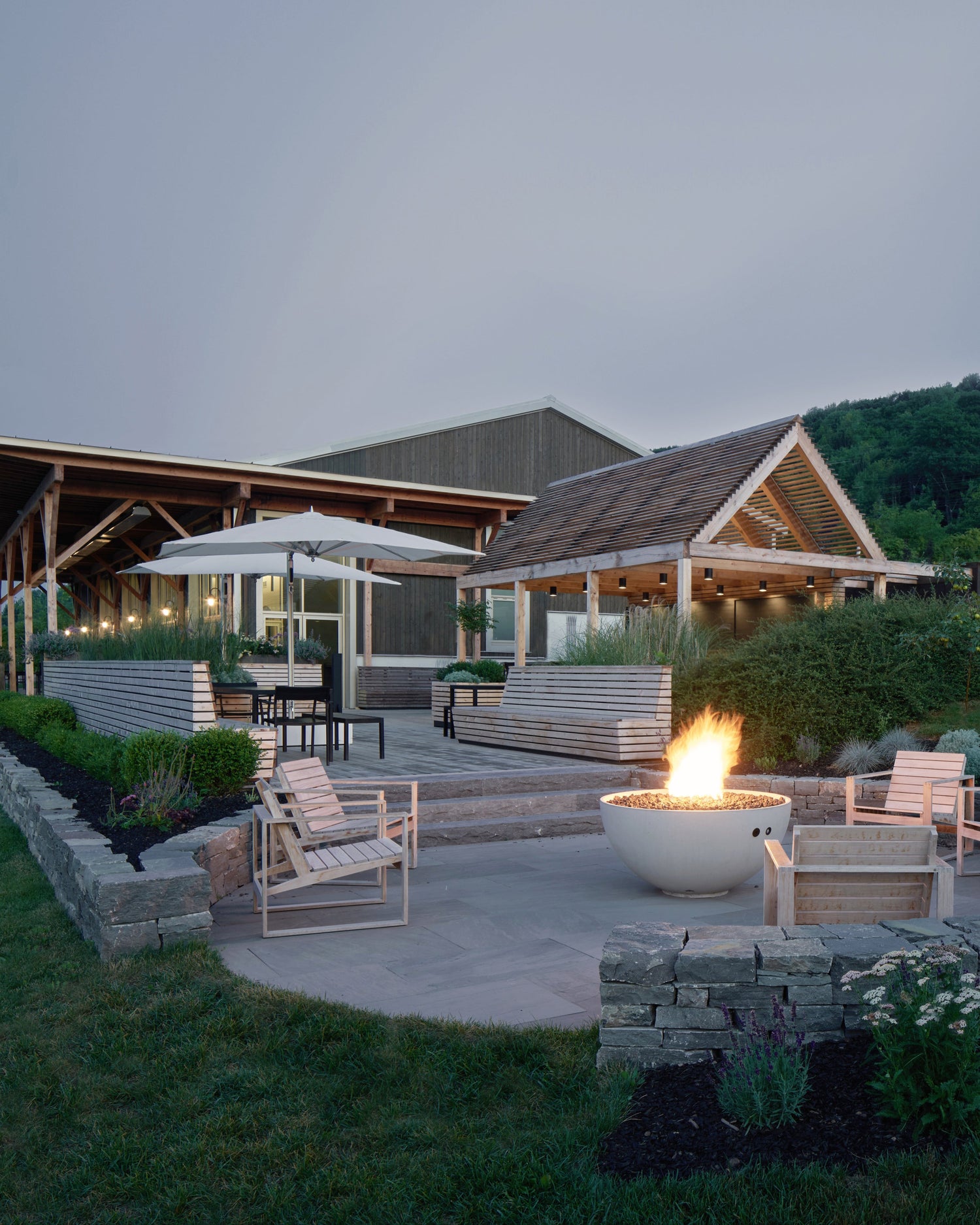 HOW TO FIND US
OUR VINEYARD

1966 WHITE ROCK ROAD
GASPEREAU VALLEY
NOVA SCOTIA
75 MIN FROM HALIFAX
Have a question? Check out our FAQ section below.
OUR HOURS
Tours & Tastings: Currently by appointment year-round
Retail Shop & By-the-Glass: Seven days a week, 11 am - 6 pm
Office: Monday to Friday, 9 am - 5 pm
Holidays: December 24, 25, 26
Last updated Sept 4, 2023
GENERAL INQUIRIES

For general questions, phone the winery at 902-542-1560 or email us at wines@benjaminbridge.com
FREQUENTLY ASKED QUESTIONS
VISITING
Where are you located?

For travel time, we are located 5 minutes from the town of Wolfville, or a 75-minute drive from Halifax, Nova Scotia. Our physical address is 1966 White Rock Rd, Gaspereau Valley, NS.
Is your building accessible?

Yes, our building is accessible. We have several accessible parking spots available with a dedicated entrance. Throughout our location you'll find clear wayfinding signage, accessible seating, washrooms, and welcoming staff.
Do you have a restaurant?

No, we do not have a restaurant, though we do have a culinary garden on site which we use for small bites and special events. For our private tastings, we partner with wonderful local chefs to create farm-to-table pairings from charcuterie boards to multi-course experiences depending on your guided tasting selection. In the warmer months, we welcome you to bring a picnic and enjoy a glass of wine in the vineyard!
ORDERING ONLINE
Where is your website shop located?

Our online shop operates from our warehouse in the small farm town Berwick, Nova Scotia, in an old apple juice processing plant that we retrofitted to accommodate our growing winery. All online orders are packed and sent from this location by a small team of people.
What payment methods are accepted?

For online transactions, we accept Visa, Mastercard, Apple Pay, and Benjamin Bridge Gift Cards. In person, we also accept debit and cash. 
What information do you keep about me?

Our site stores your name, contact details, and order history. We do not store any payment information on our site, except transaction codes. For more information, please see our Privacy Policy.
How do your gift cards work?

Gift cards can be used in person and online! Gift cards do not expire and cannot be redeemed for cash. Any returns of purchases made by gift card will be refunded to a gift card.

Card user must be of legal drinking age. For more information, please call us at (902) 542-1560.
What is your timeframe for shipping/delivery?

We offer complimentary delivery in the Halifax Metro and Wolfville areas. Our team delivers twice weekly,  typically on Tuesdays and Fridays. If you have a specific delivery request, we are delighted to assist, please email shop@benjaminbridge.com.

We offer shipping via Canada Post: Regular, Xpresspost, and Priority. We ship all orders within 2 business days.
Can I order your products as a gift?

Of course! Simply input your info in the billing section, and the recipient's info in shipping/delivery. We are delighted to offer special customizations such as personalized, hand-written notes, or BB-branded gift wrapping. Email us or include special instructions in the 'Order Notes' section at Checkout.
Do you offer corporate gifting options?

We offer a streamlined experience with concierge service, fully customizable options, and a seamless ordering process. 
CUSTOMER CARE
I have a question about my wine, or an issue with my order.
Where can I find Benjamin Bridge products near me?

Supply of Benjamin Bridge products is seasonal and limited, therefore, availability from the winery and retailers varies throughout the year. Please visit our Stockists page to find Retailers near you!
OTHER
Do you advertise?

Yes. We primarily use Meta, Google, other advertising placements with local publications or retail partners. These advertisements allow us to reach new people, grow our agricultural business and invest back into our team of 50+ full-time folks who are committed to living and working in rural Nova Scotia.
Are your wines vegan-friendly?

Yes, we use no animal products in the crafting of our wines. 
Are your wines gluten-free friendly?

Yes, we use no gluten products in the crafting of our wines, however, our facility is not third-party certified.